Blog
2019-05-24
Sage Accounting : Changing document numbers
When starting out with Sage Business Accounting it can happen that you have to capture a few transactions which you captured on your old accounting system. There is an option to convert your data from programs such as Sage Pastell Express but this process can take up to two business days.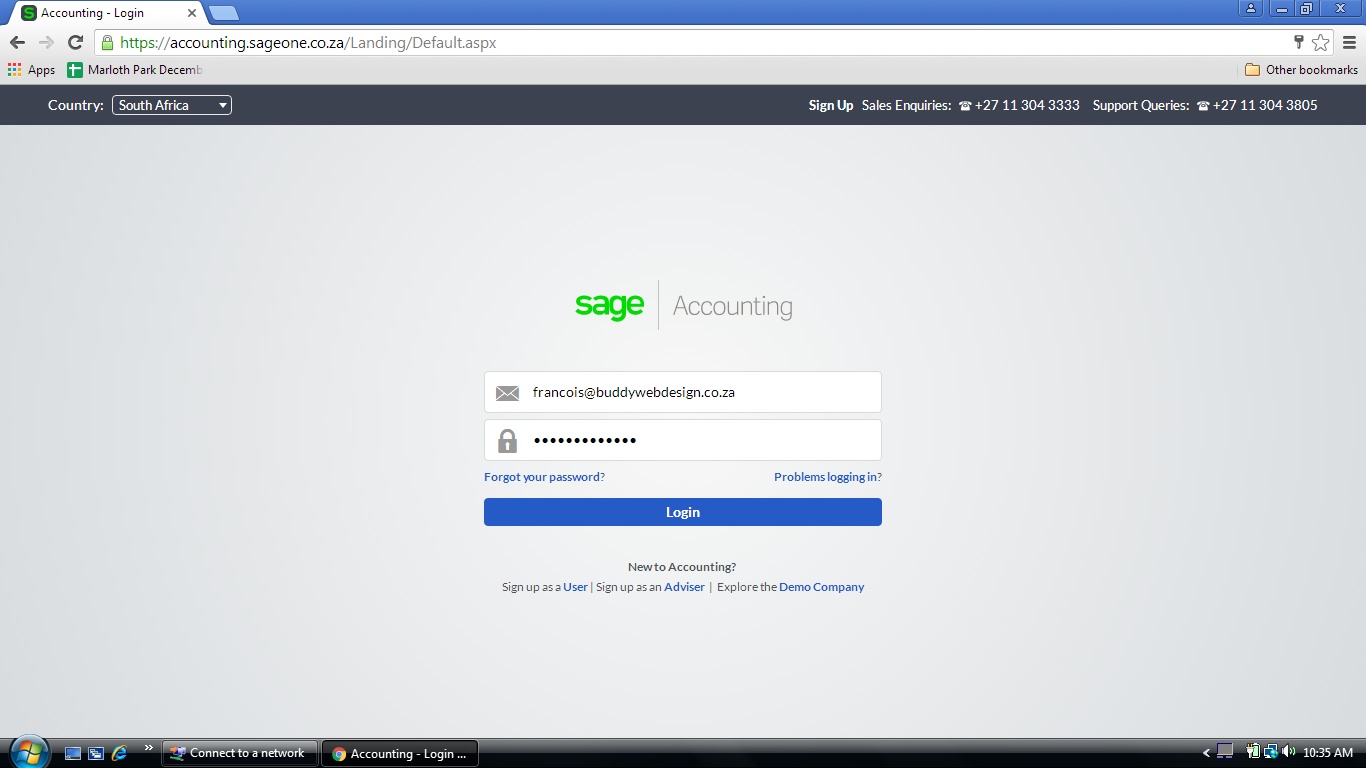 Screenshot above: The first step is to log into your Sage Business Cloud Accounting program using your registered email address and password. Note the Login Url and the important support telephone numbers.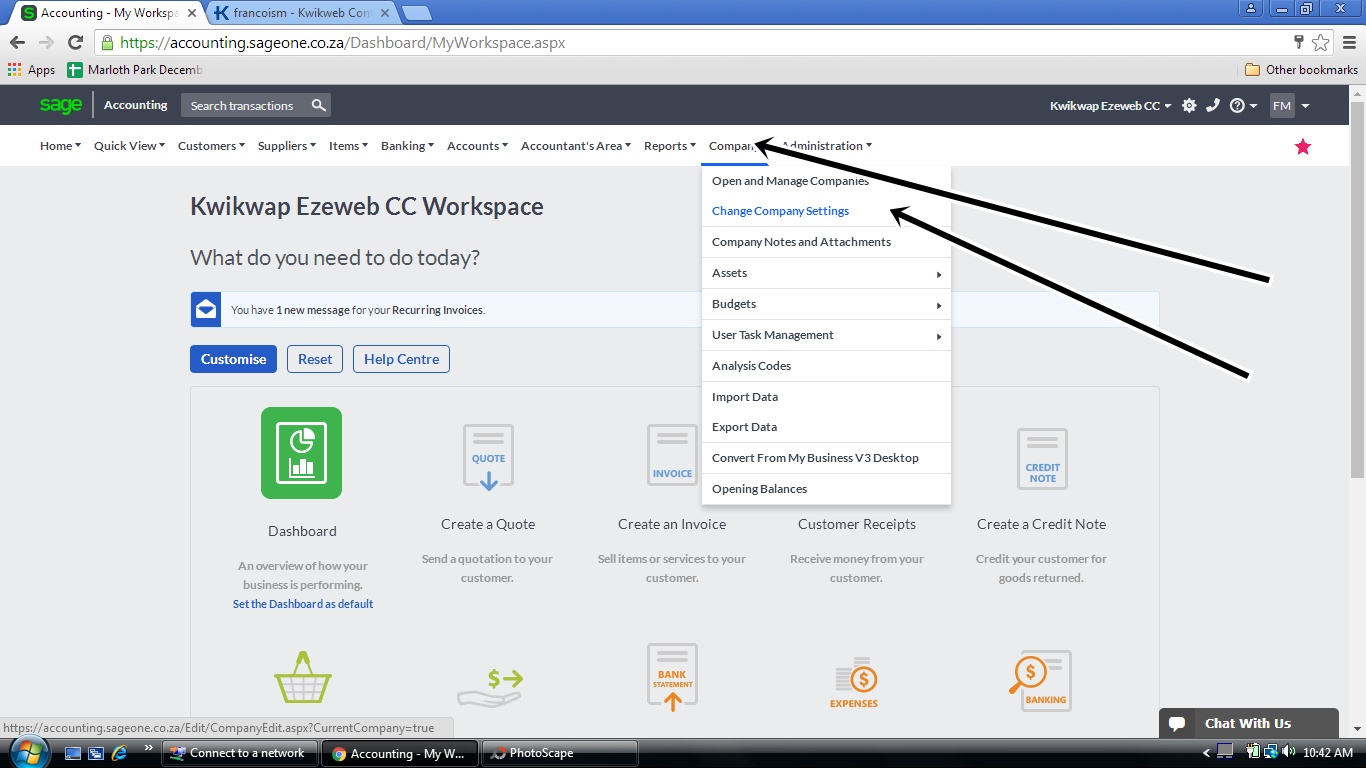 Screenshot above. Once logged in you select Company and then select Change Companies Setting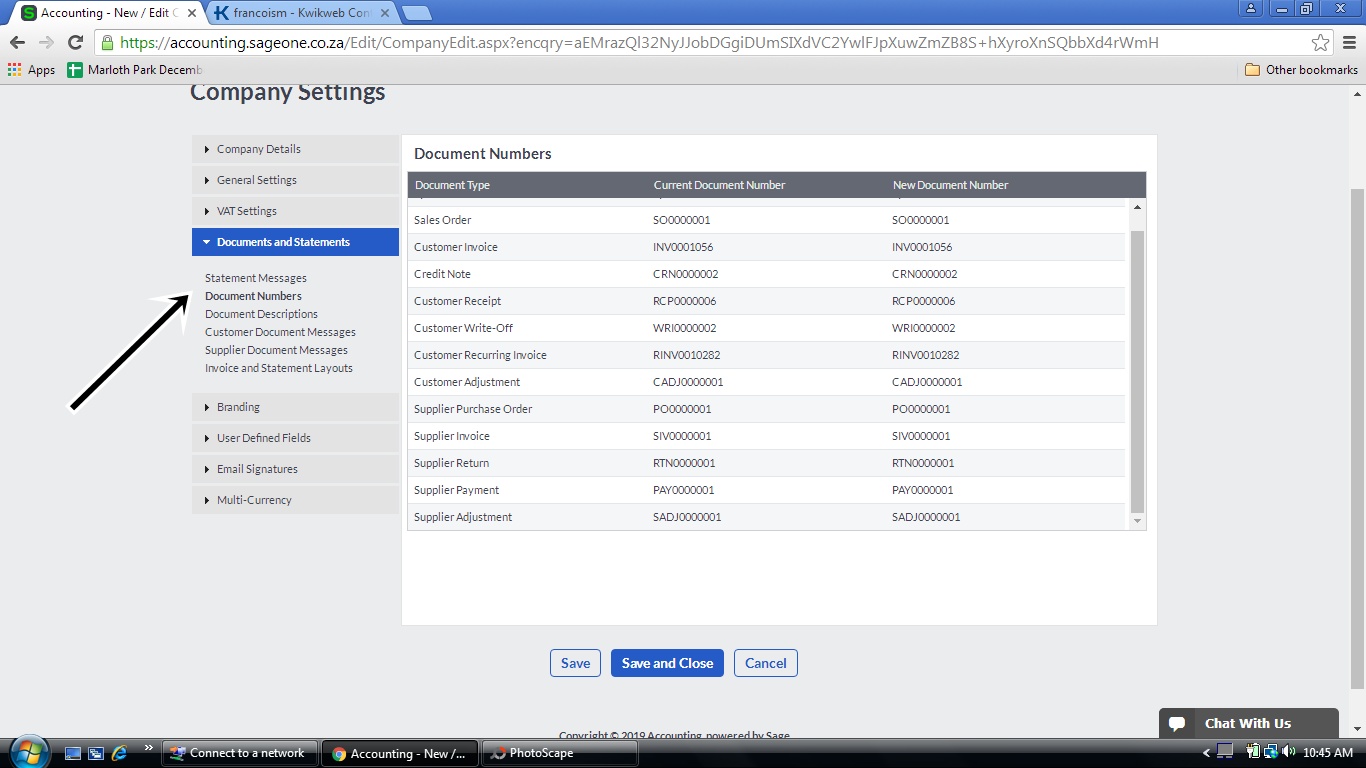 Screenshot above. You can then change the document numbers and Save and Close. One need to concentrate when you catch up recapturing important transactions like customer invoices as it could present problems if the invoice numbers do not agree with the original invoice numbers clients received with the goods.