Blog
2020-01-14
Digital Sales - Example Helderberg Tradesmen Directory
On Facebook you will get many leads of people advertising with no website. (You will see for example they use a gmail address and make no reference to a website.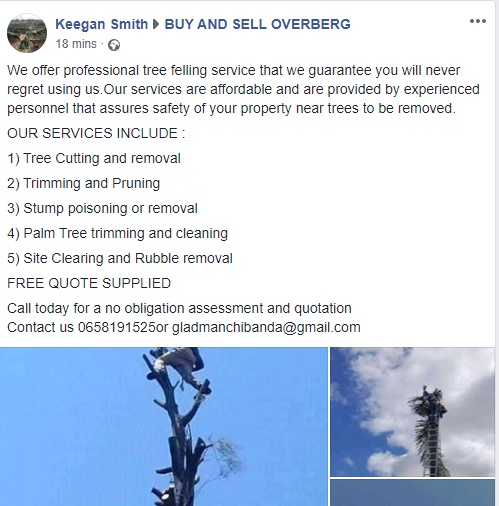 I then send them an email with a link to an example of a current listing.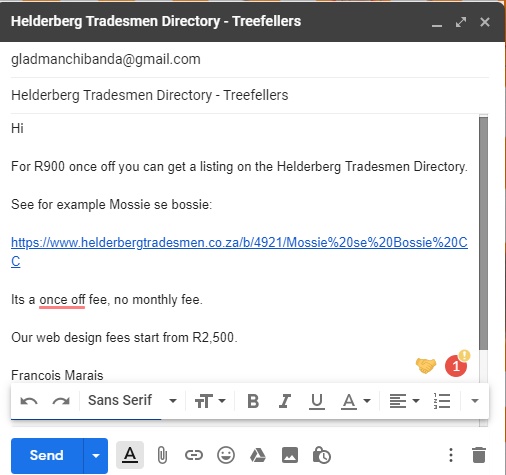 If they had a Facebook page I could have messaged the page directly.
There are a couple of groups on Facebook where you will get many leads on a daily basis.